Contact us
Address: No.50, Xinling RD, Dalang Town, Shenzhen City, 518109, China
+86-755-2953 8560 (7 line)
+86-755-2953 8559
Mr.King Lui
sales@kingfar.com.hk
P-O-P Vital as More Shoppers Decide in Store
2012/5/30
The teetering economy, worries over jobs and high unemployment have kept U.S. grocery shoppers on the lookout for savings. And in an interesting sign of the times, more purchase decisions than ever before, 76%, are being made once a customer enters the store, according to a new study from POPAI.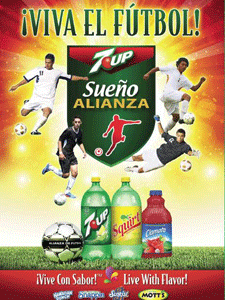 "As in-store and shopper marketing professionals we have some areas for opportunity and improvement," Richard Winter, POPAI president, said. "Even as other emerging mediums and technologies alter the path to purchase landscape this study underscores the importance of planning the in-store experience to win over shoppers where it matters most—the point of purchase."
So how does this shopper behave differently than the pre-recession shopper? Here are five key findings to note when developing and implementing shopper programs.
1. Deciding in store Despite all the tricks and tools consumers use to prep for a shopping trip these days, surprisingly more shoppers, an all time high of 76%, are relying on in-store marketing and branding cues to make an overwhelming portion of their purchase decisions These decisions are broken down into four different categories: specifically planned, generally planned, substitutes, and unplanned. (Taking the sum of the purchases that fall under generally planned, unplanned and substitutes categories calculate the in-store decision rate.)
"Given the uptick in this key metric it is clear that retailers and brands who fail to provide the in-store marketing and education the shopper seeks out risk pushing shoppers into the arms of retailers and brands who are embracing in-store marketing," the study said.
2. Display your brand With the massive amount of choices consumers are confronted with in stores, if you're not utilizing in-store marketing to put your product on display you're likely losing the battle at the shelf to get your product into the shopper's basket. Walmart has been sending its customer scurring around its stores to locate P-O-P as part of a mobile game tied to "The Avengers" film. Nearly one in six brand purchases are made when a display with that brand is present in store. The product categories in supermarkets with the highest brand lift were toaster pastries, pickles/relish, dishwashing soap and pet supplies.
Overall, a clear pattern emerged suggesting that displays and P-O-P in general are best targeted to a core group of loyal, female stock-up shoppers, even when she shows elements of a high degree of pre-store planning in the form of list making and circular use.
3. Optimize the in-store experience Shoppers want to get in and get out. They spend less time, but significantly more dollars during the shopping trip so easy-to-find product displays in secondary locations and the development of customized display materials that reflect the unique retail environments are key. Marketers and retailers seem to be taking note. This year, 60% of retailers embrace cross-promoting items and locating displays away from the home aisle, compared to 47% in 1995.
4. Stand-out creative Compelling creative not only sets in-store marketing apart, but also turns the subconscious shopper into a conscious buyer. Most shoppers process the vast number of cues and visuals on a subconscious level, but when presented with compelling visual displays they pay attention to the promotion offered. The study found that 56% of shoppers recalled seeing in-store displays with end-cap and freestanding displays being cited most frequently.
Interestingly, a significant number of eye fixations (13%) were made on in-store displays. While this number may sound low in the field of eye-tracking and neuroscience it is quite high, the report said. Moreover, 66% of all observed grabs resulted in a purchase, which underscores the importance of capturing the shoppers' attention and getting them engaged with the product.
5. Non-cash shoppers susceptible to impulse purchases Shoppers who use non-cash payment methods spend more than they plan to. They buy larger quantities and make more unplanned purchases than their cash paying counterparts.
When it comes to predicting how much they will spend during a trip, shoppers fare poorly. The average shopper misjudges the amount she will spend—high or low—by 35%. Even when accounting for impulse purchases, 57% of shoppers still spend more than they planned. Those who "overspend on impulse items" do so by more than 200%, the study found.
Methodology The study included pre- and post-shopping interview formats with 2,400 shoppers across the four broad U.S. census regions. It also incorporates portable electroencephalography equipment, worn by a subset of 210 shoppers while they shop. This is combined with eye tracking to tie shoppers' physiological responses to exactly what they are looking at, eliminating such issues as recall and denial. In addition, auditors took inventory of in-store display materials present in each store each morning prior to the start of interviewing.